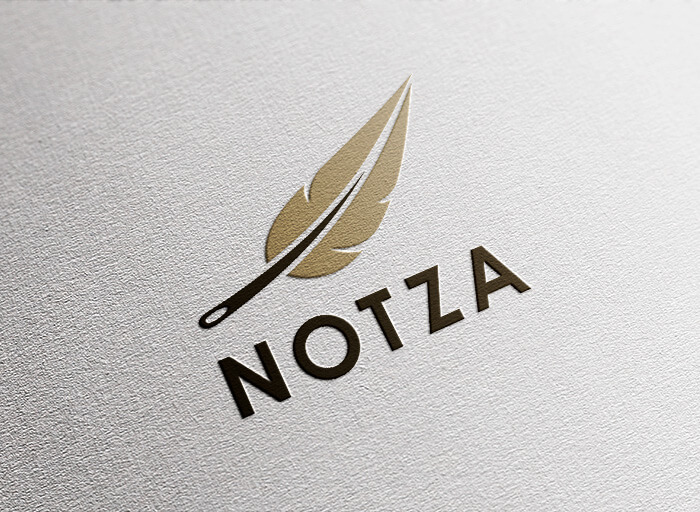 As you can see, the logo has a feather when the feather spine is made up of a sewing needle that connects the logo to the world of textiles and fabrics.
The colors of the logo, beige and dark brown, create a combination that conveys a sense of calm and delicate luxury.
The straight and angular text font was also chosen to convey the brand's sense of quality and delicacy.
Notza's branding package includes business cards, a letter template, an envelope, a brand guide book, product tickets and more.
All of the above was designed according to Notza's design language.